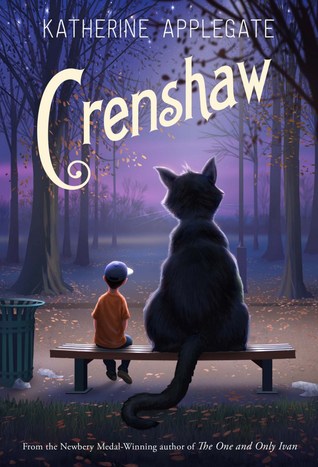 The books I have read in the past few days all revolve around lying - lying to survive, lying to hide hard facts from oneself, lying to avoid confrontation - lots of untruth telling going on.
In
The False Prince, by Jennifer A. Nielsen
, Sage's survival depends on how well he can lie. In an attempt to save the kingdom of Carthya, (or so they are told), Sage, Tobias and Roden are being groomed to impersonate the lost prince, Jaron. Their training is a fight to the death. The boys not chosen as Prince will meet an awful fate. Trickery, dishonesty, secret passages, dungeons are followed by a jaw-dropping master stroke. This is the first in a trilogy.
In
Crenshaw, by Katherine Applegate,
Jackson has been homeless before and he knows that his parents are struggling, again. The return of his imaginary friend, Crenshaw, a six foot tall cat, does nothing to calm his fears. The lying in this book is the "everything is all right" kind, harmless on the surface but nasty and dangerous, nonetheless.
Dear Hank Williams by Kimberley Willis Holt
, is a novel in letters. Tate P. Ellerbee decides that the rising star, Hank Williams, will be her penpal for her class penpal project. She is more than faithful in writing to Mr. Williams, and in return she receives three signed photographs. And the reader learns just how Tate spins tales to make herself feel better about her absent parents and other difficulties. All is revealed in the end, in this clever and emotionally satisfying book. Set between 1948 and 1949, this is also a well-researched look at rural America in the aftermath of WWII.